July 08, 2011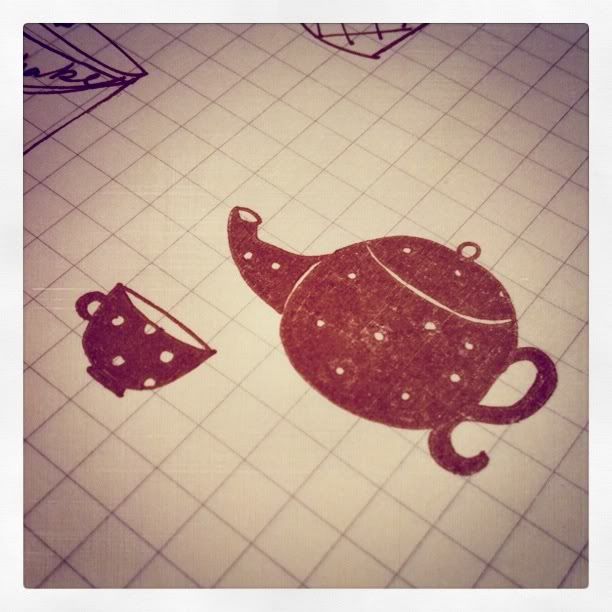 I have such a hard time keeping up with my blog in the summer. Julia Rothman's new book 'Drawn In' is really inspiring. I love peeking into other artists sketchbooks.
Posted by

denise
at 2:21 PM
3 comments:

Posted by

denise
at 2:18 PM
No comments:

July 01, 2011
I just finished taking the 1st class in the
Illustration Certificate program
at The School of the Art Institute of Chicago (SAIC). I can't believe all the work that I actually completed in five weeks and I am excited to share them here. We worked on 4 projects out of the five weeks; editorial, advertising, institution/children's book, and self promotion. We crammed in a bunch of lectures, critiques and discussions about illustrators and techniques - and along the way I met 4 other amazing illustrators. I hope that we get to cross paths again in the next class. Our instructor was so knowledgeable and great at critiquing our work - the class only confirmed my love for illustration and I'm excited that I am kind of making it legit.
Here are a few pages from my sketchbook. I found that I enjoy making thumbnails however, it's usually the 1st or 2nd out of 20 that I end up using for the final. The editorial article I picked was from the New York Times about Memory and the Aging Brain - basically about how we process memory and that exercising is shown to be helpful in preventing memory deterioration.
My teacher recommended writing down words and phrases from the article to help come up with thumbnails. It ended up being helpful - go figure!
Some very forgetful people.
Forget exercise, take our memory tonic and you'll never forget another precious moment again!
Ta-Da! My final piece.
Posted by

denise
at 4:25 PM
3 comments: