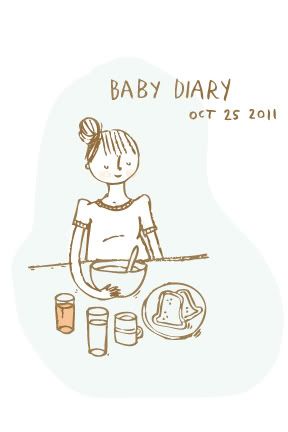 my breakfasts are getting bigger: oatmeal, two pieces of toast, water, orange juice, hot water with lemon. i was hungry an hour later.
finally made it to a prenatal yoga class. i was excited to meet other pregs - i was the only one who showed up to the class - go figure!
sore from yoga. i sat on the couch the rest of the night with a hot water bottle on my back.
amy from pikaland gave me the great idea to start a pregnancy diary - i hope this isn't
annoying. i promise not to turn into a baby blog. at least not the type thats all
pictures of my baby... are illustrated ones okay? :)